MODEL

HGT-188

LITRES

188,017

GALLONS

49,668

HEIGHT

2.31M

DIAMETER

10.18M

PAD SIZE

12.2M
1 x 50mm Outlet & Ball Valve
1 x Tank Inlet (Leaf Filter Basket or 50mm Inlet)
1 x 100mm Overflow
1 x Lockable Access Hatch
1 x Removable Internal / External Ladder
Multi-layered Food Grade Liner
BlueScope Steel Wall & Roof
Hot Dipped Galvanised Roof Trusses
Magnesium Sacrificial Anodes for corrosion protection
Heritage HGT188 180000 Litre Water Tank
Configure your tank and checkout your quote basket to get an instant quote emailed to you.
STANDARD FITTINGS INCLUDED
1 x 50mm Outlet, 1 x Tank Inlet, 1 x 100mm Overflow, 1 x Access Hatch, 1 x Removable Ladder, Tank Liner, Sacrificial Anodes
Delivery costs to site will be calculated separately by our team and provided to you based on your install location.
Description
The Heritage HGT-188 streamline rainwater tank is suitable for domestic and rural water tank applications. Whether it is for a household to harvest and store rainwater, or for a medium sized farm or business water needs, the HGT-188 is a great choice.
Built for Australian conditions with BlueScope ZINCALUME® steel and are available in a range of COLORBOND® colours.
If you are looking for a water tank around the 180000-190000 litres range, the HGT-188 will meet all your water tank needs.
All Heritage tanks come with a generous list of standard inclusions including our Australian made tank liner, sacrificial anodes and many more. We also offer a range of optional add-ons, allowing you to customise your tank to your specific needs.
STREAMLINE TANK COLOUR OPTIONS









original gutter - harvest more rainwater from your tank roof
Heritage Water Tanks developed a unique patented water collecting Gutter System which allows customers to collect additional water each year from their tank roof.
This proven system has been in production for over ten years.
HOW DOES IT WORK?
With the optional gutter system fitted to your tank all the rain that lands on the tank roof is directly diverted into your tank via the BlueScope Zincalume or Colorbond steel gutter system.
Instead of all the precious rain water that lands on your Heritage Tank going to waste, you can now harvest this resource directly into your tank, which will add up over the life of your tank.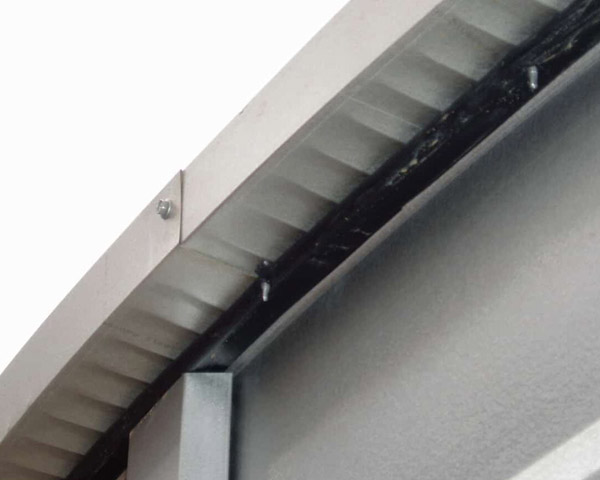 GUTTER GUARD (OPTIONAL EXTRA)
The new Gutter Technology System can be supplied with an optional extra leaf guard, which is available for people who require their tank to have gutters, but have installed their tank under or near trees.
Not only will the Gutter Guard help stop leaf matter from entering the tank, it also 'vermin proof', making it one of the best options available in the market to protect your tank's water quality.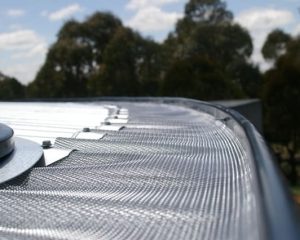 How Much Extra Water Can I Collect?
In a 500mm rainfall zone, you can save up to approximately an extra 25,000L each year! (Based on a 110,000L rainwater tank)
| Tank Capacity (Litres) | Tank/Roof Diameter | 250mm/A | 500mm/A | 750mm/A | 1000mm/A |
| --- | --- | --- | --- | --- | --- |
| 285,000 | 12.55m | 31,500 | 63,000 | 95,500 | 126,000 |
| 251,000 | 11.71m | 27,500 | 55,000 | 82,500 | 110,000 |
| 220,000 | 10.99m | 24,000 | 48,000 | 72,000 | 96,000 |
| 160,500 | 9.41m | 17,500 | 35,000 | 52,500 | 70,000 |
| 135,000 | 8.63m | 15,000 | 30,000 | 45,000 | 60,000 |
| 111,500 | 7.84m | 12,500 | 25,000 | 37,500 | 50,000 |
| 90,500 | 7.06m | 10,000 | 20,000 | 30,000 | 40,000 |
| 55,000 | 5.49m | 6,000 | 12,000 | 18,000 | 24,000 |
<h5 class="uppercase">Model</h5><h5 class="thin-font">RT-25</h5>
<h5 class="uppercase">LITRES</h5><h5 class="thin-font">26,062</h5>
<h5 class="uppercase">GALLONS</h5><h5 class="thin-font">5,792</h5>
<h5 class="uppercase">HEIGHT</h5><h5 class="thin-font">2.2m</h5>
<h5 class="uppercase">DIAMETER</h5><h5 class="thin-font">3.88m</h5>
<h5 class="uppercase">PAD SIZE</h5><h5 class="thin-font">5.5m</h5>
The Heritage Water Tanks Difference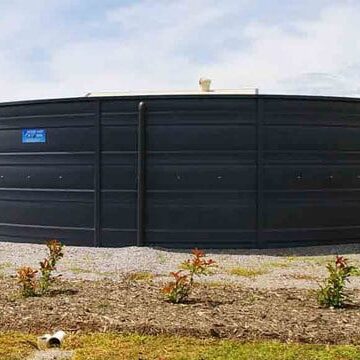 Quality Water Tanks Built to Last
Australian made water tank with BlueScope ZINCALUME® and COLORBOND® steel.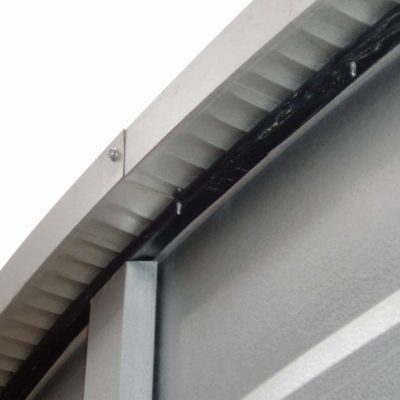 The Tank With The Gutter
Harvest additional rainwater from the roof of your water tank with our steel gutter system.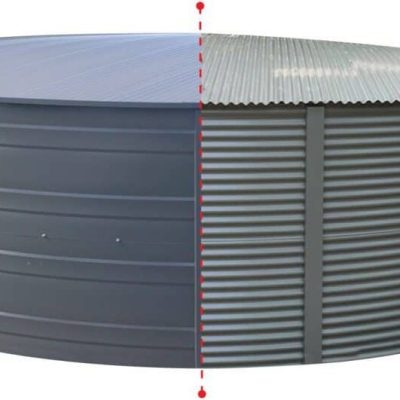 Corrugated or Streamline Profiles
You can choose from either a Streamline or Corrugated profile to suit the looks of your property.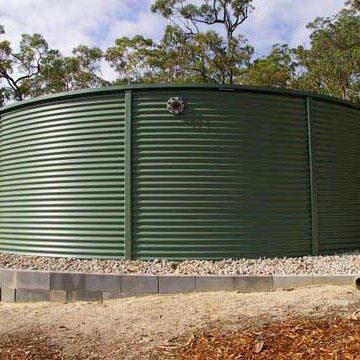 27,000 Litres To 353,000 Litres
We offer a huge range of tank sizes and a wide range of optional add-ons to customise your tank.