Heritage Water Tanks – The Tank With The Gutter
GET AN INSTANT WATER TANK QUOTE
configure your preferred tank to get an instant quote emailed to you
Featured Corrugated Tanks (CT Models)
Featured STREAMLINE Tanks (HGT MODELS)
Our Unique Gutter System
With the optional gutter system fitted to your tank all the rain that lands on the tank roof is directly diverted into your tank via the BlueScope Zincalume or Colorbond steel gutter system.
Instead of all the precious rain water that lands on your Heritage Tank going to waste, you can now harvest this resource directly into your tank, which will add up over the life of your tank.
THE HERITAGE TANK DIFFERENCE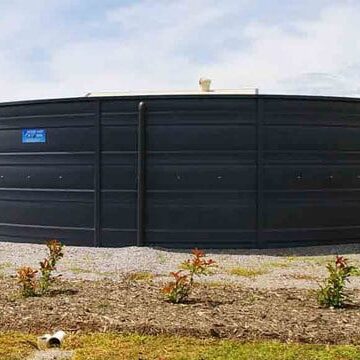 Quality Water Tanks Built to Last
Australian made water tank with BlueScope ZINCALUME® and COLORBOND® steel.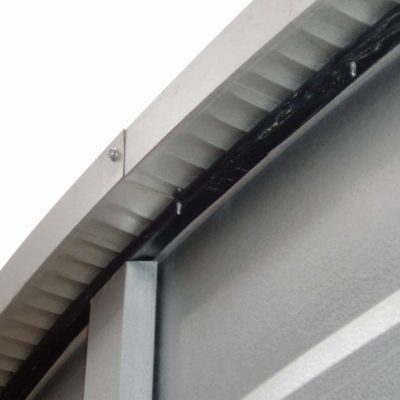 The Tank With The Gutter
Harvest additional rainwater from the roof of your water tank with our steel gutter system.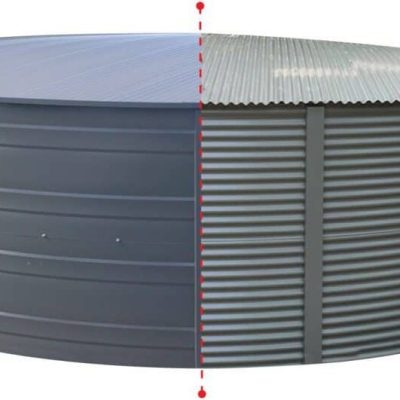 Corrugated or Streamline Profiles
You can choose from either a Streamline or Corrugated profile to suit the looks of your property.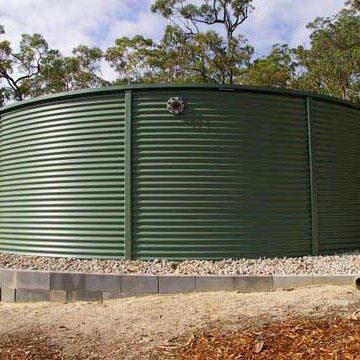 27,000 Litres To 353,000 Litres
We offer a huge range of tank sizes and a wide range of optional add-ons to customise your tank.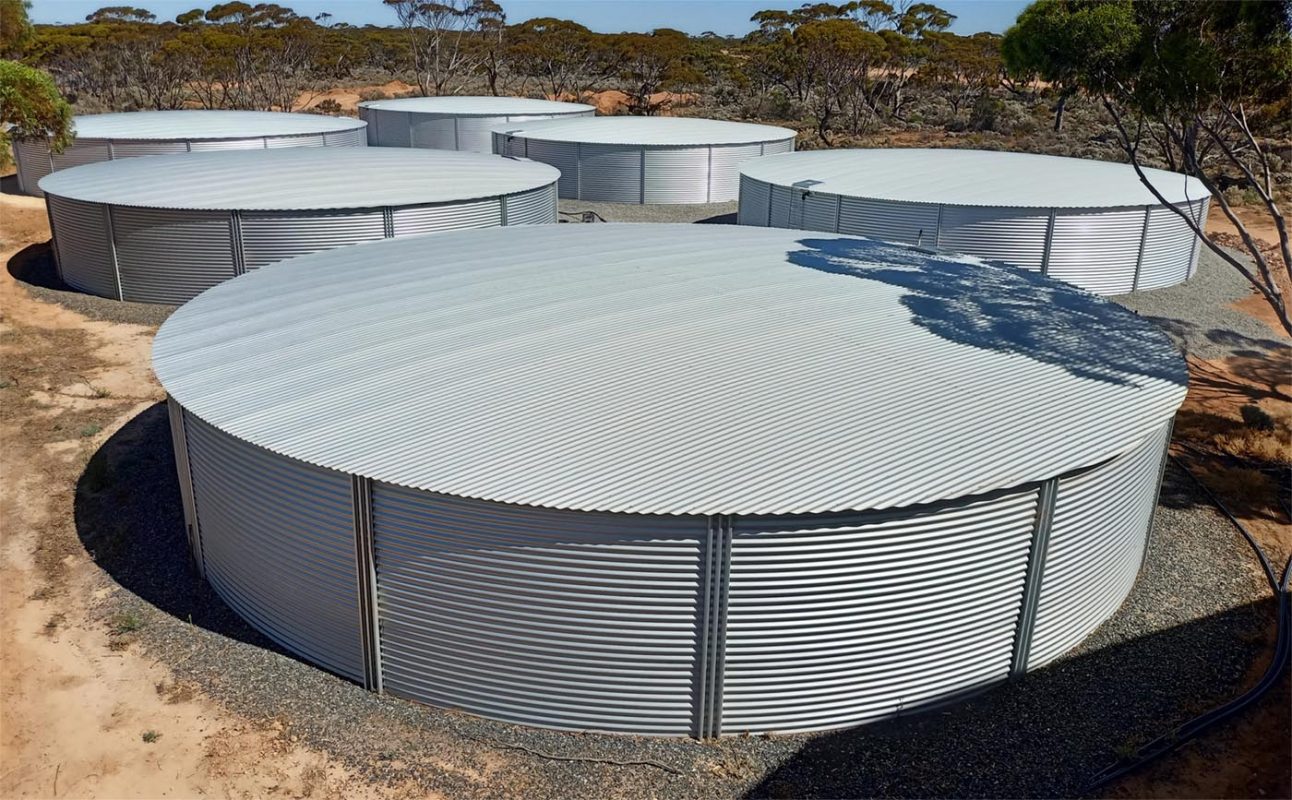 Why Choose Heritage Tanks
Quality · Service · Innovation
Heritage Water Tanks is an innovator and trailblazer in the Steel -Liner Water Tank Industry and is proudly Australian made. An icon of the traditional rural Australian outback, large steel rainwater tanks are also increasingly seen in use on commercial properties and mine sites and as Fire Water tanks throughout the country.
Heritage Water Tanks offers both Corrugated and Streamline profiles. Our domestic and rural tanks range from 27,000L to 353,000L and we offer a wide range of colour options.
Our innovative, unique patented water collecting Gutter System allows customers to collect additional water each year from their tank roof.
This proven system has been in production for over ten years.
We Only Use BlueScope Steel
We Make Our Own Multi-Layer Food Grade Liners In-House
We Can Service Most Of Australia via Our Vast Reseller and Installer Network
We Include Generous Standard Inclusions With All Tanks